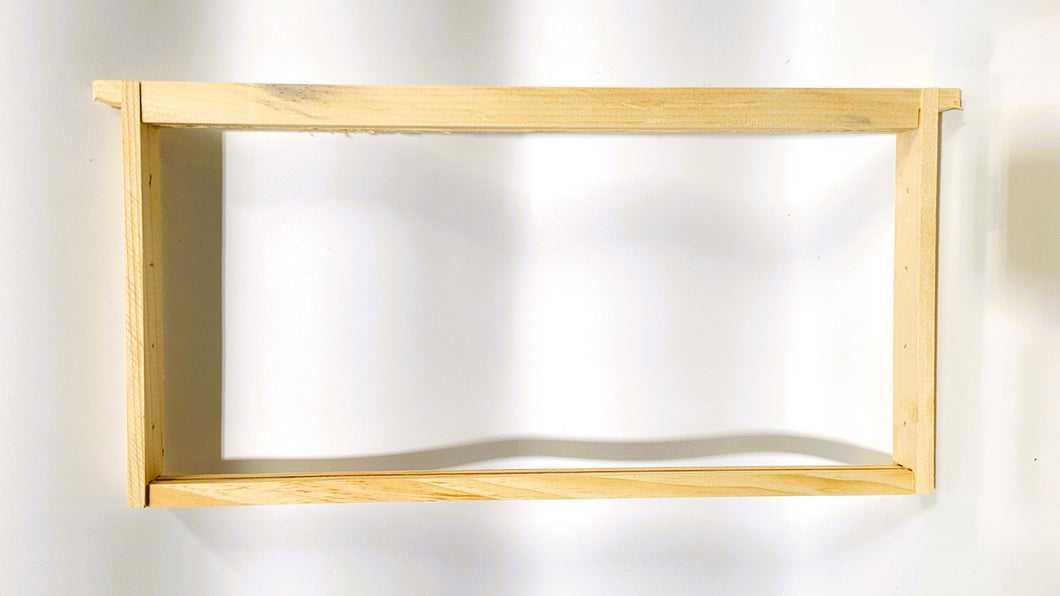 Deep frame, assembled without foundation
Humble Bee
Deep Langstroth frames. Assembled with glue + nails/staples. Does not include foundation. 
Available with shoulders (standard, self spacing frames, recommended for beekeepers who use 10 frames per box) or shoulderless (without shoulders, as pictured, best for those who use 9 frames per box). 
Contact us for pricing on large orders.