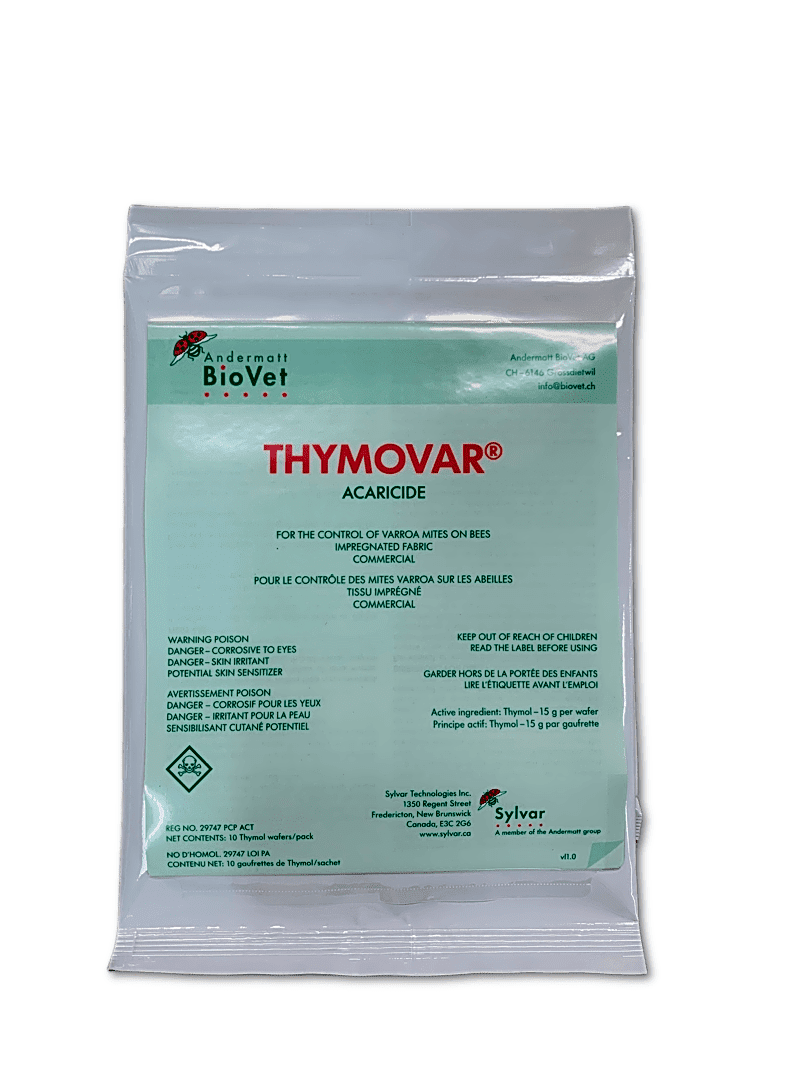 Thymovar Organic Mite Treatment - 10 wafers
Humble Bee
Regular price $38.00 Sale
Thymovar is a organic mite treatment option for spring or late summer that is simple and quick to apply, and gentle on the bees. 
Sold in packs of 10 wafers. Use 2 wafers per brood chamber. 
Best used in conjunction with an oxalic acid treatment at the end of the season. (November).

Check out the manufacturers website for detailed instructions on use.
For more information on mite treatment thresholds and products approved for use in Ontario, click this link