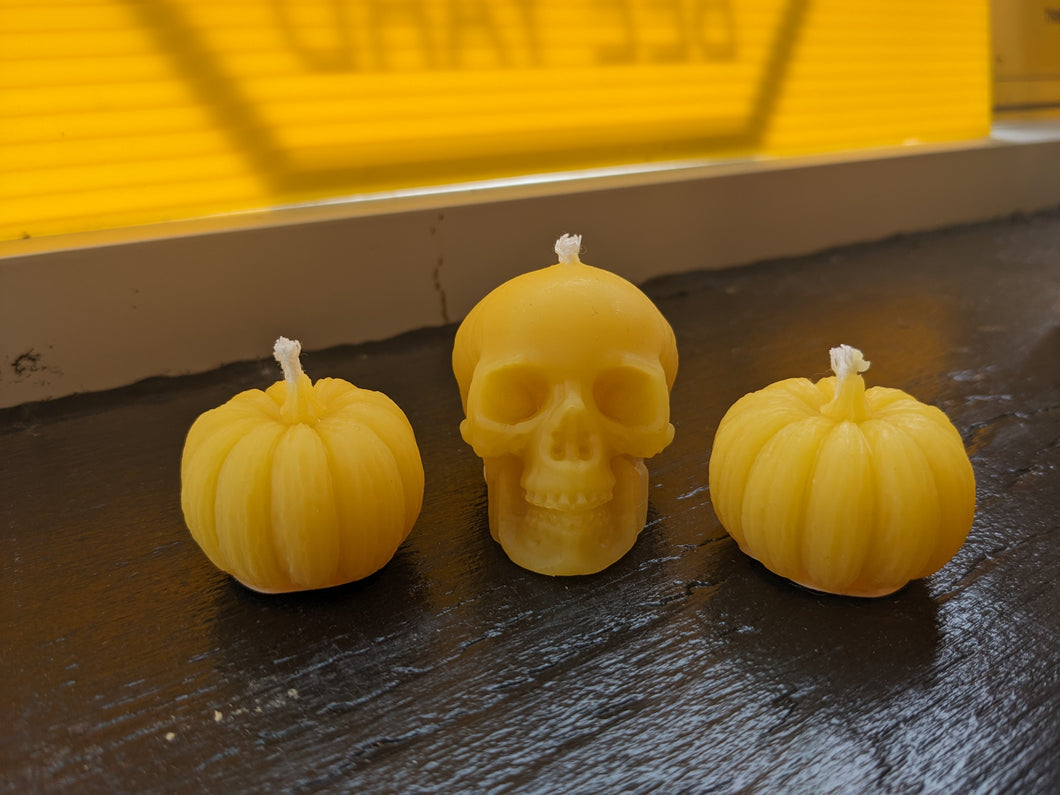 Limited Edition Beeswax Candles: Skull and Pumpkins
Humble Bee
Regular price $10.99 Sale
Light up your Halloween with these spooky Humble Bee Limited edition pure beeswax candles trio. Uniquely crafted with beeswax from our organically managed hives, these candles provide a warm and inviting glow to set the perfect haunted mood. Each order comes with two pumpkins and one skull candle.
Burn time is approximately 1hr for the pumpkins, and approximately 2hrs for the skull.
                                               *Candle tray recommended*

Benefits of Beeswax Candles: 
Beeswax candles are the only candle that will actually clean the air while they burn; they generate negative ions that neutralize airborne dust, dirt, and odours (thunderstorms and waves at the beach also generate negative ions!)
Beeswax candles will burn up to 4 times longer than an equivalent paraffin candle, and produce a brighter flame,
The colour and delicate aroma are all natural; they come from the honey and pollen that the bees stored in the wax comb before it was rendered.